Nowadays in this field, if you are new and want to buy a good one among so many replica watches coming from various manufacturers, I must say it is very hard, especially there are no purchase suggestion in this area on the internet. If you ask for advice in forums like repgeek, replica-watch or rwg, those people will only recommend you to buy the most expensive watches, they will not give you an honest advice. If you just entered this industry, I do not suggest you buy an expensive watch that is more than $400 usd, that's too much money. So today, I picked up ten replica watches for you, each of them is uder $400 usd, they are also in good quality, I think they are the best choices for beginners.
1.OM Factory Royal Oak 15400
In many articles, I said J12 makes the best Royal Oak 15400 replica, especially the V5 edition they just published, it is perfect. But why I recommend the 15400 from OM factory to beginners, because it is almost $100 USD cheaper than J12 15400. Plus shipping fee, you need to spend almost $500 USD on a JF Royal Oak 15400 V5 Edition. The quality of replica 15400 from OM factory is also good, its dial has black, white, blue and grey color options. OM was good at making Omega Speedmaster Chrono before, now it has expanded its watch business, I trust their watch-making technology and service.DJ Factory Datejust 41mm 126334 with Jubilee Bracelet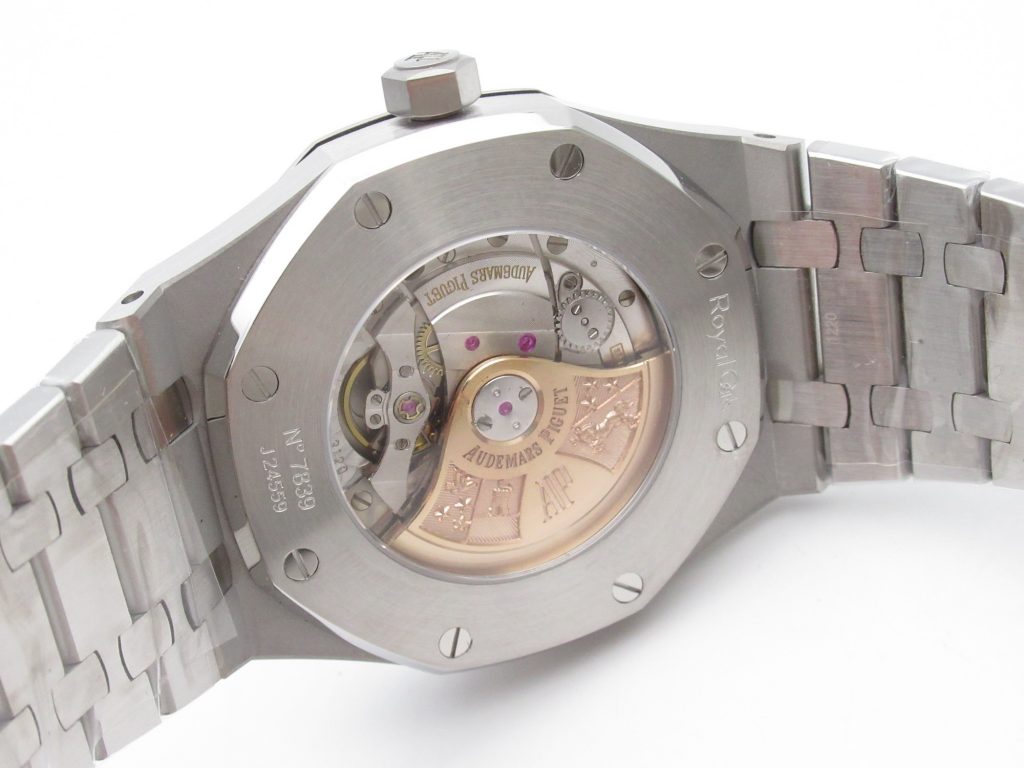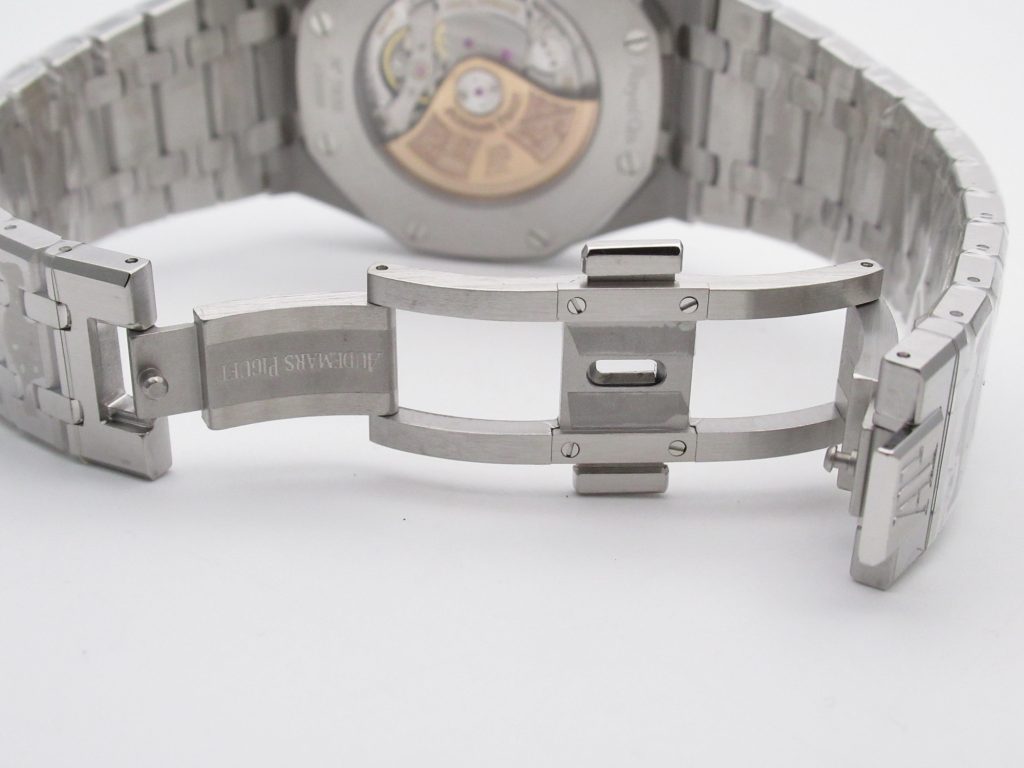 2. DJ Factory Datejust 41mm 126334 with Jubilee Bracelet
From its name, you will know that DJ factory makes good quality replica Rolex Datejust watches. In our market, too many factories make Rolex watches, among them, the most famous are Noob, BP, AR, EW and DJ. However, for most Datejust watches, Noob does not have stocks, if you want to order a Datejust watch from Noob, you need to wait for more than one month or two. About this Datejust II 126334, AR, EW and DJ make it. While I only recommend beginners to buy the one from DJ. Why? Because I think DJ has two advantages, first, compared with AR factory, it is nearly $120 usd cheaper, second, compared with EW factory, DJ makes this Datejust with 904L stainless steeel, while EW only makes it with 316L stainless steel. This Datejust 41mm features a Jubilee bracelet, its dial has black, white, grey and blue options, I think the grey dial version is better. By the way, this Datejust is equipped with a golden Asia ETA 2824 automatic movement.
3. Noob V8 Submariner 116610LN
Replica Rolex Submariner must be recommended. The latest version of Noob Submariner is V9. While V9 is sold at much more expensive than V8 edition because V9 uses 904L stainless steel. About other details, Noob claims that they are the same. So, I think it is no need for you to spend extra $100 USD to buy Noob V9 116610LN. About the movement, I suggest you choose Asia ETA 2836 movement, one of my client bought Noob V8 Fake Rolex Submariner 116610LN with Asia 2836 movement, and he has been wearing the watch for almost three years, it is really stable and has few repairing rate. This watch is highly recommended for beginners.
4. JH Daytona Stainless Steel
Daytona is also a good choice, while too many factories are making replica Daytona, prices are different, quality also varies. If you have a big budget, I suggest you buy the latest version from Noob factory. If not, purchasing from JH factory is also a good idea, because whether the Daytona from Noob or AR factory is too expensive. The Daytona watch from JH factory is not only cheap, but also has a fully functional chronograph, the movement is 7750, whose stability has been tested for years.
5. F16 Factory Classic Fusion 42mm
Now, I confirm that JJ factory has been closed. So, the factories that make Hublot Classic Fusion replica watches are F16 and WWF. Both make good quality Hublot Classic Fusion watches, only different in case diameter. F16 makes 42mm Classic Fusion, while WWF makes 45mm Classic Fusion, here I recommend the 42mm Classic Fusion to beginners. The dial color varies, but the most classic is black or grey dial, here I show you the photos of the grey dial version.
6. ZF V5 Portuguese 7 Days Power Reserve
About eight years ago, Replica IWC Portuguese 7 Days Power Reserve was the best seller, nowadays, this watch is still selling very well. The best version, also the latest edition is V5, from Z factory(ZF). About the power reserve indicator, it is working like genuine, in movement outlook, the clone IWC 52010 movement is unbeatable, the movement also has a long power reserve that is up to 3 days, I have tested it. The white dial matches with black leather strap, looking so classic, it is must have dress watch.
7. Noob PAM 111
It is the first high end 1:1 replica Panerai, in the past, it is also the most iconic model of Noob factory. There are many other Panerai watches that are sold much better than PAM 111, but I think PAM 111 should have a position in this list. For daily wearing, I think stainless steel PAM 111 is more suitable than ceramic PAM 441 and PAM 438.
8. Noob PAM 127
Like PAM 111, PAM 127 also has become the iconic model of Noob factory, it is even more popular than PAM 111. With Unitas 6497 movement, Noob installs Y-Incabloc Shock Protection System on this movement, to enhance the stability of the movement. Actually all PAMs with such Unitas 6497 movement have few technical issues, almost no. So,if you are going to buy your first Panerai and want to wear it for years, please choose the one with Unitas 6497 movement, it is even more stable than the Panerai with automatic movement. By the way, in September, Noob gives special price for Replica PAM 127.
9. V6 Cartier Ballon Bleu 42mm
The stainless steel model with white dial and blue hands is very classic, it is also a good gift in the coming Christmas Day, be prepare now. V6 is the first factory in our market to make replicas of Cartier Ballon Bleu, all sizes they make, including 28mm, 33mm and 42mm. I think this 42mm is more suitable for men. There are also other factories that make Ballon Bleu watches, but please purchase from V6, their quality is guaranteed. The movement inside this Replica Cartier Ballon Bleu 42mm shown below is a clone Cartier 1847 MC, which is modified on basis of Japanese Miyota 9015. The factory also offers Asia 2824 movement option, both are in high quality.
10. VS Factory Seamaster Aqua Terra 150m
VS makes a lot of good quality replica Omega Seamaster watches, including the famous Planet Ocean, Seamaster Diver and 007 Special Editions, while considering daily wear for beginners who are going to buy their first replica watch, I think this Seamaster Aqua Terra 150m is the best choice. First, it is fully made of 316L stainless steel, not like most Planet Ocean with ceramic that is sold more than $400 usd, while this Seamaster Aqua terra 150m is under $350 usd. Second, through the crystal back, the self developed Super Clone 8500 by VS factory is flawless in appearance.
If you still want to watch our video reviews, you can visit this page! If you want to buy these watches, you can visit our website and click here to buy!